Agency Favourite Find | MCR Goes Blue
27/03/20
Watching the world come together during this time is incredible. There have been many elements during the outbreak of Covid 19 that are truly inspiring. Can we all just appreciate how powerful the 'clap for our carers' was last night along with the city turning blue? Although this current situation is dreadful we can at least come away from this thinking about how well our community has come together!
We would like to show our appreciation for the bright blue buildings and billboards lit up out there. Some of which are our very own clients such as The Kimpton Clocktower Hotel. Seeing Manchester in blue and hearing the cheers of the city was such an amazing experience.
We would like to thank all of the key workers out there for your continued efforts throughout this time. We hope you and everyone else understands how important you all are to the community. This includes the work of the NHS, shop workers, postmen and women, drivers, vets, doctors, police, fire brigade, teachers, site workers, and everyone else who is working right now.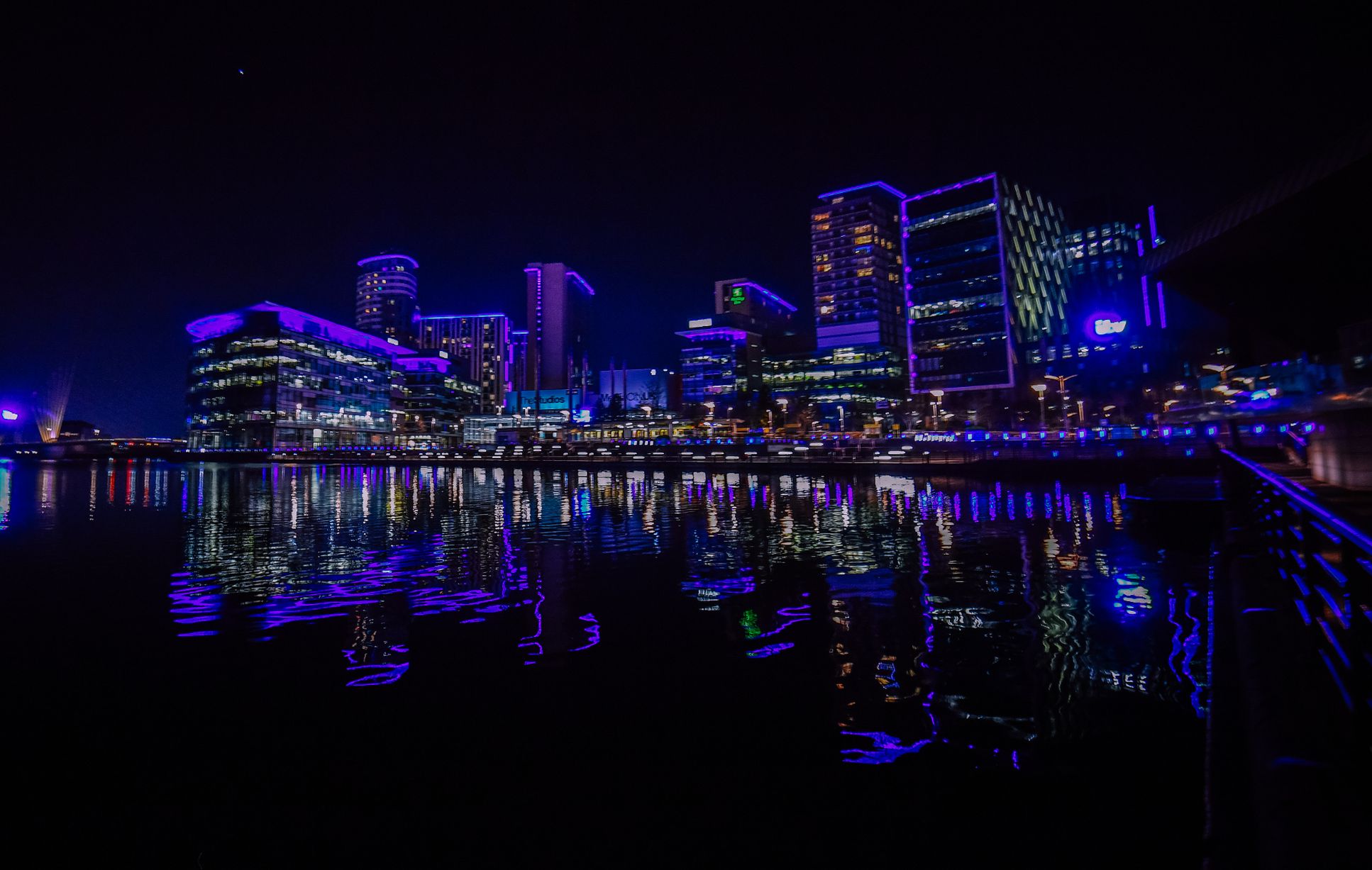 This fantastic image of Manchester in blue was taken by @vincent_cole from MEN
Get a fresh perspective on your branding. Call your Marketing & Design Agency in Cheshire on 0161 941 4615 or email info@theagencycreative.co.uk
See our work & services
here